Fast, Reliable, CloudTrade Platform
CloudTrade is a fast, intuitive and reliable proprietary platform available for web, iPad, iPhone and Android trading.
CloudTrade Platform
The CloudTrade platform interface has been designed and perfected for razor sharp trade execution on a clutter free, easy to use interface.
Our platform allows our traders access to low latency live pricing, intuitive feature rich trading charts, advanced order types, account history, and high/low figures from the day – plus much, much, more.
And best of all, CloudTrade is the only platform that provides Single Currency Trading accounts and fixed spreads.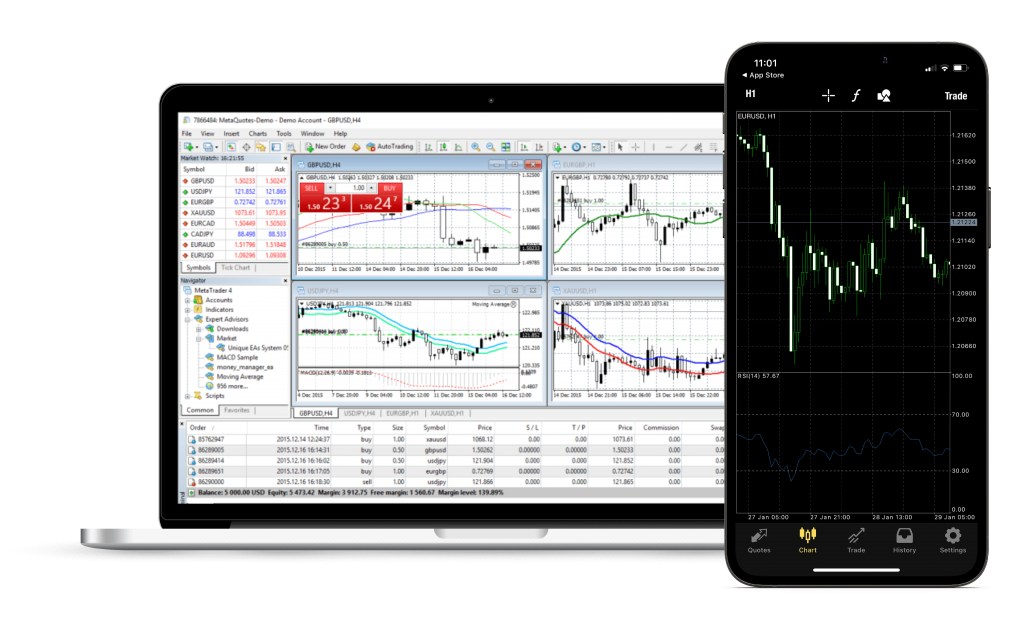 What Markets can I Trade Using MetaTrader4?
---
MetaTrader (MT4)
We also recognise that some of our traders prefer to use the MetaTrader (MT4) platform for their trading. This platform can be downloaded to your device and offers a wide range of instruments including Indices, Forex and Commodities. The platform has a range of sophisticated trading functionality, including the option to plug in expert advisors.
Please note that we do not offer fixed spreads on the MT4 platform but offer very tight and competitive variable spreads.
Why Should you Trade with Fixed Spreads?
TD365.com offers fixed spreads on the CloudTrade Platform. Why is it important to trade with a transparent regulated broker, which offers fixed spreads?
When the markets get volatile, any broker who offers "variable spreads" will increase the size of the Bid Ask spread. This practise will increase the cost of your trading. We do not do that! Our CloudTrade spreads stay the same, no matter how volatile the markets are.

Trading
---
Regulation
TD365.com is a regulated broker. Our licence is held at the SCB. The Securities Commission of The Bahamas (SCB) is responsible for market conduct regulation and supervision. Your funds are held at Barclays Bank plc. Your funds are segregated from TD365.com working capital. This ensures your money is safely held at a major global financial institution.
Trading Costs
Trading costs are a major factor to consider ensuring you get the features you want at the best price. TD365.com is a global spread trading leader. We are fully committed to bringing down the cost of trading. 
When you compare TD365.com to other brokers, you will appreciate the many pricing areas where we differentiate ourselves from other brokers. 
Spreads – The wider the spread, the more expensive it is for you to trade. TD365.com has some of the tightest spreads in the world, and they are fixed.
Fixed Spreads – You should be aware of brokers who advertise variable spreads using the words "spreads from". This is rarely the spread you will be able to trade on. At TD365.com you always have fixed spreads. We do not increase the spreads when the markets are volatile. 
Commissions – TD365.com does not charge commissions – not even on stocks. 
Overnight Financing – This is a charge for holding a position overnight and is common across all leverage providers. TD365.com is no exception. However, our financing is extremely competitive compared to other financial brokers.
Other Fees – Some brokers charge extra fees such as inactivity fees, account maintenance fees, and platform fees that can eat into your account balance.  TD365.com does not charge any of these other fees. We do not charge fees for anything related to the platform or charts or anything else.